Airline Classes
21 October 2012
Having taken several flights over the last month, I now have a good idea of what various classes on various aircraft feel like. In the past I have always flown economy class, but in more recent years the amount of space provided seems increasingly stingy. For my recent trip, given that I had the cash to do so, I decided to splash out. This is my overview of my experiences.
Airbus A380 (Singapore Business Class)
I was specifically recommended going on the A380, which I did using Singepore Airlines, and to be honest at first I thought I had accidentally walked into first class. You basically get a sofa-bed, although personally I did not try folding it down into a bed, so there is enough width for a sumo-wrester. I did not bring a laptop, so was unable to see how good the internet connection (provided via an Ethernet port) is.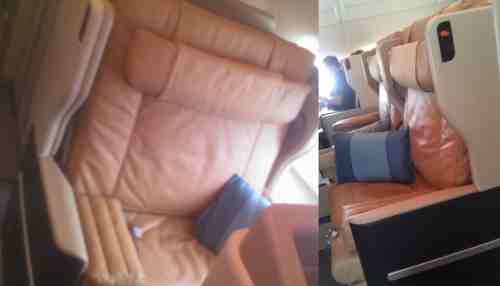 Airbus A330-300 (EVA Air Premium Economy)
Expedia (the website I booked through) claimed this was to be premium economy, which I only chose because it was the only class available on the direct flight route I took, but from memory it did not seem any more spacious than the cattle class seats on EVA's A330-200. Only difference I can recall is the window seats being in pairs rather than triples, but unfortunately for some reason I did not photograph the seats. In any case the extreme Hello Kitty theme was not something I was ever likely going to enjoy: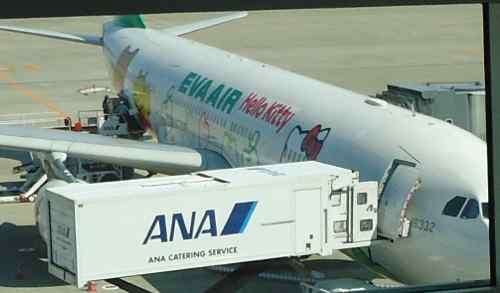 ATR72 (Air NZ Cattle Class)
This is one of the turboprop aircraft used for short hops on South Island. Very 1970's to 1980's feel, but it is definitely well within what I would consider cattle class. To be fair all flights under about 2-3 hours these days are entirely cattle class, most likely due to competition from private hire jets and helicopters..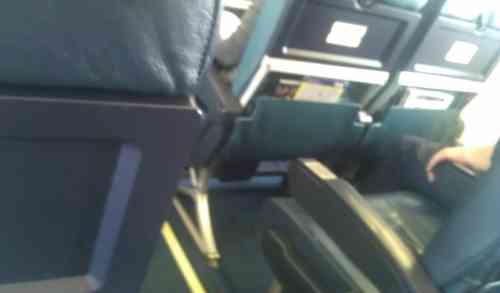 Boeing 777-200 (Singapore Business Class)
Since this was a connecting flight after coming off the Singapore Airlines A380 it felt disappointing at first, especially the amount of width available. However leg-room was a-plenty, and on the whole the flight was quite comfortable.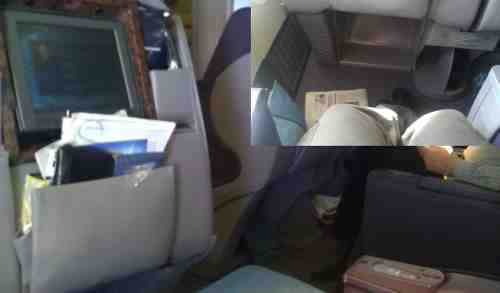 Boeing 737-300 (Air NZ Business Class)
This was an Air New Zealand flight I was originally going to do in cattle class, but at the last moment decided that 11 hours was too long and needed to upgrade. Lots of leg-room, but like the 777, felt width was a bit of a pinch. Think having a TV on a stand rather than the seat in front is a bonus.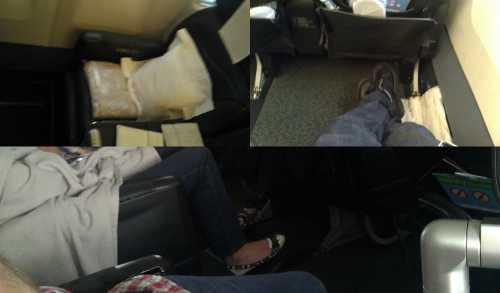 Boeing 777/200 (Air NZ Premium Economy)
I had heard good things about the amount of leg-room Air New Zealand provides on its premium economy, which I immediately thought was generous. On the whole I felt that it was comparable to what Air New Zealand provided in business class on the 737, and even though seats are in triples rather than pairs, I did not feel squeezed. On this flight premium economy is in the same section as business class, so getting on/off was fairly quick, and I could see what seats Business Class had. They were lie-down type seats, but given that I tend not to sleep on flights, I did not feel like I was missing much.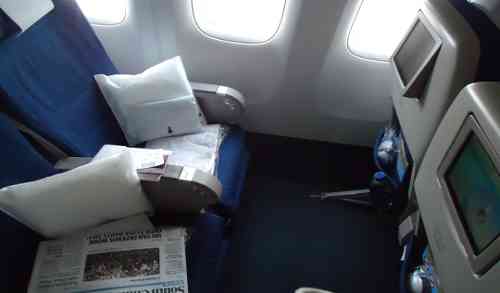 Summary
If you are going from Heathrow, going business class means that you don't have painfully long wait to get through the UK's somewhat anal airport security, and that in itself is worth a lot. You also get fast-tracked when getting on and off the aircraft, which is nice. However you seem to pay for leg room (i.e. length) rather than width, so for the amount you are forking out seems like a poor cost-comfort trade-off on anything other than the A380. I did not get to try any of the lie-down seats Boeing has, so cannot judge them. Have to say that Air New Zealand's premium economy is actually quite good, and given that transfers at Hong Kong and Auckland are fairly painless, it is a very good cost-comfort balance for those who are not really interested in sleeping on flights.